Welcome to Watson Lake! This small town of less than 800 residents is located in southeastern Yukon, the first community north of the 60th parallel. Situated within the Boreal Forest, Watson Lake enjoys more than 18 hours of sunlight during the longest summer days and is home to plenty of recreational opportunities all year round.
During the snowy months, Mt. Maichen Ski Hill and Chalet features nine groomed runs and a ski school to help new skiers master the sport, as well as cross-country skiing and hiking trails. Wye Lake Park features a 2.5km hiking trail around the lakeshore, plus picnic areas and a playground, making it a great spot for visitors of all ages.
To experience some of Watson Lake's unique character, don't miss the Sign Post Forest. During the 1940s when the Alaska Highway was being built, the US Army of Engineers would put up directional posts at their camps, indicating the direction and distance to places all over the world. Over the years, visitors from all over the globe started posting signs from their hometowns. It's estimated that there are now more than 88,000 signs on display.
If you're lucky, you might get a glimpse of the northern lights–and at the Northern Lights Centre, you can learn all about the phenomenon. This museum also features a neat gift shop where you can pick out a Watson Lake memento.
View More Watson Lake Flights
Watson Lake at a Glance
Weather:
-17 °C
Wind NW at 16 km/h, 71% Humidity
Time Zone:
Pacific Daylight Time
Fast Facts:
Keep your eyes peeled for wood bison–they can sometimes be spotted grazing near the highway approaching Watson Lake.
The original BC-Yukon Air Service hangar is still standing at the Watson Lake Airport. Built in 1941, it was used by the U.S. Army during World War II as well as during the construction of the Alaska Highway.
Watson Lake is named for an American prospector named Frank Watson, who left his home in California in 1897 in search of Klondike gold.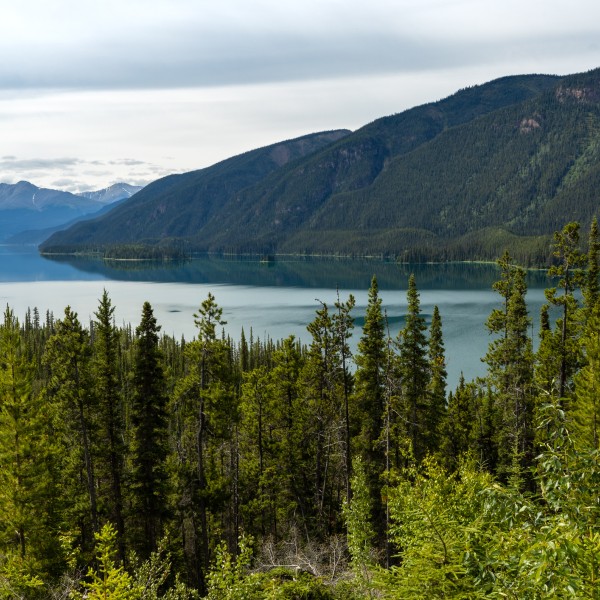 What Our Passengers Have to Say
Great People and Service
My experience with the reservations team was super personable and courteous. It's wonderful to call in to a company and have someone who knows how to take control of a call and go the extra mile to provide information that wasn't exactly clear in the first place. I am very impressed with your staff and the company as a whole. Thanks for your service.
The Very Best of Service
Thank you, Air North for the very best of service. After 3 beautiful weeks in Dawson I was happy to be on a flight home with such lovely people who you employ. The sandwiches were good choices, fresh and delicious and the flight was absolutely stellar. I know why I like Air North and so will my friends, thank you all!
Exceptional Flights
Can not remember the flight number from Vancouver to Whitehorse and back. Both flights were exceptional. Your service and efficiency in serving your flight customers should be a model to other airlines. It is worth a lot more that what your fares are. Thanks