President's Message
Yukon, North of Ordinary - November 2020 Issue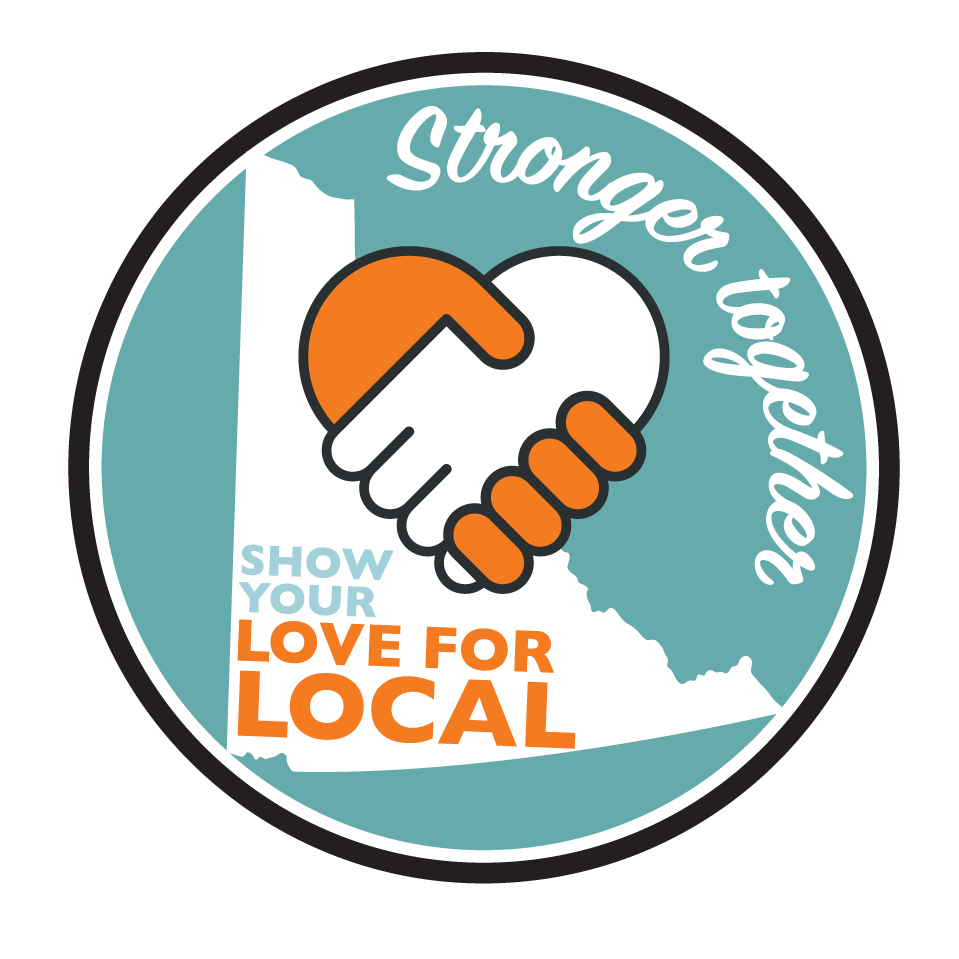 As many of our valued customers know, we have chosen to temporarily remove Yukon, North of Ordinary from our aircraft as part of our COVID-19 safety protocols. In an effort to stay in touch with readers who are not subscribers, North of Ordinary Media (the magazine's publisher) has been distributing the magazine to the homes of Yukoners through Canada Post. 
It is hard to believe that we have all been dealing with the coronavirus pandemic for more than half of a year. With more airline industry layoffs announced almost every day, it is becoming increasingly apparent that the industry will need to become accustomed to operating on a much smaller scale for much longer than initially anticipated. It is also apparent that not every airline will survive the effects of COVID-19. Air North, Yukon's Airline will survive and we are absolutely prepared to operate on a smaller scale, but how much we have to shrink to survive will have a direct impact on our Yukon employees. Because so many of our readers have Air North employees as friends, neighbours, or relatives, this is an important discussion to put forward.
The coronavirus pandemic caused demand for air travel to evaporate almost overnight and Air North, like all airlines, was faced with two major challenges. The first was overcapacity as we had more flights in the market than there was traffic to fill them and, as a result, many flights were not generating enough traffic and revenue to meet their direct operating costs (DOCs). These costs include fuel, flight crew wages, aircraft parts, and airport and navigational fees. We addressed this by consolidating flights through a schedule reduction from 30 flights per week to just five. We initially suspended our gateway service to Edmonton, Calgary, Kelowna, and Victoria and reduced our service to Vancouver to just three days per week. On our regional routes we suspended our service to Mayo and we initially reduced our service to Dawson City, Old Crow, and Inuvik to just two days per week. Our strategy was effective as it ensured that all flights were immediately meeting their DOCs.
We soon found out that our reduced schedule was not providing the flight frequency required for the efficient movement of medical-related passengers and cargo. At the request of the Whitehorse General Hospital and the Yukon Government Emergency Measures Organization, we added back some flights, increasing our frequency of gateway and regional flights to a total of seven per week. Subsequently, as borders re-opened and people have begun travelling again, we have further increased our frequency to 18 weekly flights, 13 of these on our gateway route to Vancouver, and five on our regional route to Dawson City and Old Crow.   
The schedule increases were important to us because the second challenge we are facing is that the reduced flying, and reduced margins on the flying we do, severely limit our ability to meet overhead expenses. In response to this we took steps to lower our overhead costs wherever possible. To date we have managed to reduce our overhead budget by 33%, with more reductions to come. Overhead costs include wages for personnel in maintenance, safety, cargo, reservations, IT, marketing, and administration as well as facilities costs which include property leases, insurance, heating, utilities, and asset ownership. It is easy to see that while some overhead costs can be shed, others cannot. At this point we are confident that if we can generate enough traffic to support our current flight schedule we will be able to generate a sufficient operating margin to meet our reduced overhead costs without further subsidies and without major fare increases.
The math behind the foregoing may be simply explained by observing that, in many respects, an air transportation network is much like an electrical power grid, with relatively large fixed costs which relate to both the direct operating costs of each flight and the overhead costs associated with the operation of the airline. To illustrate, in the current pandemic-impacted environment, on any given jet flight between Whitehorse and Vancouver with 120 available seats, at current yields and after accounting for cargo revenue, approximately 35 passengers are required to pay the direct operating costs of the flight. With two daily flights, approximately 40 more passengers are required to meet the overhead costs associated with that flight. Any passengers above the 75 required to pay the operating and overhead costs would provide a profit.
For the Yukon, the relationship between the regional (inter-Yukon) service and gateway (to destinations south) service cannot be overstated. Travel costs on Air North's regional routes are less than half of costs on similar routes in the central and eastern Arctic. As well, Air North's entrance into the gateway market has cut those travel costs in half. We did this by integrating passenger and cargo services because overhead costs between regional and gateway services are shared and because combined flying hours are sufficient to offset overhead expenses. In addition, travel on the local grid supports Yukon jobs and the Yukon economy because it causes valuable dollars to remain in or flow into the Yukon while "imported" travel product purchases put Yukon jobs at risk and represent leakage from our economy at a time when we can least afford it.
The North accounts for more than 40% of Canada's landmass and only 0.3% of the population, making northern air carriers an integral part of Canada's national transportation network. Northern carriers fly to communities that mainline carriers have no interest in serving and we provide a suite of products that mainline carriers don't offer. In a pre-pandemic economy, northern air carriers together employed almost 2,000 people, many of them northerners. Even today, northern air carriers account for a major proportion of private sector territorial employment and more than $100 million of Indigenous investment.
For all of the preceding reasons, both the federal and the territorial governments are providing relief funding to northern air carriers to ensure the provision of essential services. While we are most appreciative of this help, we recognize that Canadian taxpayers can only provide financial support for a limited period of time. Between March and August 2020, COVID-19 has had nearly a $17 million impact on our business. During the same period, we have been able to obtain about $5.5 million in financial relief, most of which related to our $11 million payroll. It would have been difficult to survive without this aid.  
With the Canada Emergency Wage Subsidy scheduled to wind down by next summer, there will be some tough decisions to be made. Last August we employed 375 full time equivalent employees (FTEs). This August we employed 228 FTEs. Without the wage subsidy our August workforce would have been 196 FTEs, and in the absence of continued subsidy, that is where we will need to be if we can maintain our current flying schedule—and that is a big "if." 
The Yukon gateway market, with subsidies paid to two competing carriers, supported four daily flights in August, but every passenger could have been accommodated on our two daily flights at an 80% load factor. Post-September traffic has declined by around 10% but there are still three daily flights in the market, two from us and one from our mainline competitor. If the market is only able to support two daily flights this winter, there will be more than 100 Yukon jobs on the line if we are forced to split the traffic.
This is a critical time for us, and while we can still operate sustainably with half of our current flights and less than half of our current employees, this would be a worst-case scenario and one which is completely avoidable if we can encourage just a few more passengers to purchase their travel locally every day. The Yukon market is currently producing and will likely continue to produce sufficient traffic for us to operate sustainably, without major layoffs, without major airfare increases and without subsidy. To do this, we need to increase our share of the traffic with the help and support of our employees, our customers, our shareholders, and all of our other key stakeholders.
We know Yukoners increasingly understand and support the concept of "buy local" and we believe it should resonate well with those visiting or doing business in the Yukon. For those who need a little more encouragement, consider that the Government of Yukon's recently announced climate change strategy includes an objective to reduce greenhouse gas emissions from the transportation sector by 30% in the next ten years. Aviation's part of this goal could be achieved overnight by simply addressing the excess capacity in the gateway aviation market. In addition, doing so would allow us to get our jet fleet modernization program back on track, thus providing another 20% reduction in jet fuel consumption.
This year has brought success, such as the recognition we received from Tripadvisor with the Travellers' Choice Award for Best Airline in Canada, along with a significant number of challenges. Many challenges still lie ahead. We know that Air North will emerge from the shadow of COVID-19, but the scale of our operation by that time is not easy to predict. We also know that the support of Yukoners now and in the months ahead is critical to the scale of our operation and the services we are able to provide. Since 1977 we have been lifted by the goodwill and support of our customers. With your help, we will continue to fly the Yukon's flag throughout Canada and share our Yukon spirit wherever we go.
Joseph Sparling, President
Air North, Yukon's Airline