Vancouver is home to at least a dozen neighbourhoods, each one with its own unique vibe and style. The city's oldest neighbourhood, Gastown, is home to gorgeous Victorian architecture and some of the best shopping and dining in Vancouver. In ritzy South Granville, high-end shops are located within easy access of posh turn-of-the-century mansions. Chinatown and Punjabi Market are packed with delicious eats and shops filled with marvelous treasures. For a more laid-back, beachy feel, check out Kitsilano Beach, or "Kits" as it's known by the locals.
Beloved by residents and tourists alike, Stanley Park is North America's third-largest park, home to an aquarium, a nature centre, and other recreational opportunities. The Vancouver Seawall, VanDusen Botanical Garden, and Queen Elizabeth Park are other popular parks in the city. Granville Island Public Market is a bustling shopping district that's definitely worth a browse. And for those who like to learn while they're traveling, the Museum of Anthropology and Science World are both excellent attractions to visit.
Don't miss a Vancouver Canucks NHL game if you're visiting during the hockey season, or cheer on the BC Lions if you're a football fan (or the Whitecaps FC if you're into the "other" kind of football). With dynamic nightlife and entertainment, the fun in Vancouver doesn't stop when the sun goes down. For something a little different, check out a performance by the Vancouver Symphony or embark on a guided "ghost walk" through Vancouver's historic Gastown neighbourhood. Winter or summer, day or night, you'll be making new memories every time you visit Vancouver!
View More Vancouver Flights
Vancouver at a Glance
Population:
675,218 (2017)
Weather:
-17 °C
Wind NW at 16 km/h, 71% Humidity
Time Zone:
Pacific Daylight Time
Fast Facts:
Referred to as "Hollywood North", Vancouver comes second only to Los Angeles in TV production and third in feature film production, after LA and New York City.
Kits Pool in Vancouver is Canada's longest pool, with lanes stretching 137m–almost three times as long as an Olympic-sized pool.
All of the grey squirrels found in Stanley Park today have descended from eight pairs of squirrels that Vancouver received as a gift from NYC in 1909.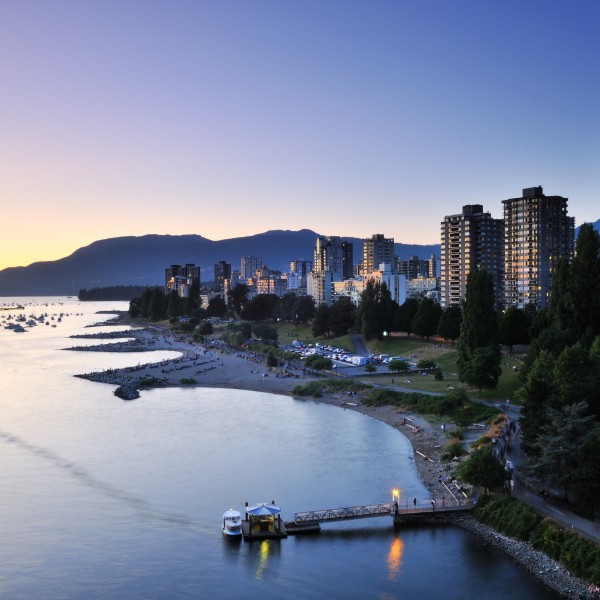 Calendar of Events
Sports, music, culture, food, art, theatre: if you love it, Vancouver's got it! See Vancouver's events calendar and book tickets.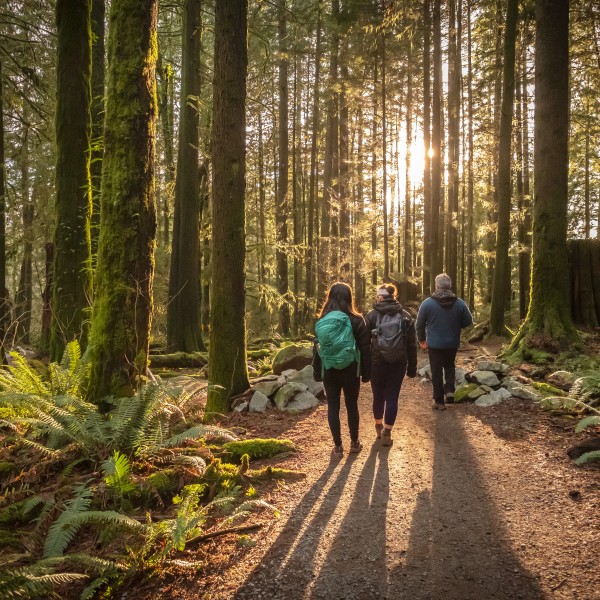 What Our Passengers Have to Say
Top-Notch Service
Just flew home from Whitehorse today on the Ottawa flight. I now enjoy bragging to my friends in the south about your excellent company, flights, service and most of all, understanding. As always, the meal was excellent. Thank you, I hope you will always fly my favourite skies.
The Very Best of Service
Thank you, Air North for the very best of service. After 3 beautiful weeks in Dawson I was happy to be on a flight home with such lovely people who you employ. The sandwiches were good choices, fresh and delicious and the flight was absolutely stellar. I know why I like Air North and so will my friends, thank you all!
Amazing Company
Dear Air North, I just received the magazines that you sent to read to my husband. How very thoughtful of you and he has enjoyed some of the articles. I wish you flew to more destinations in Canada because I would use your company every time I flew. You really get customer support and care. You are an amazing company and you are without a doubt - our favourite.