Home to about 20,000 people, Yellowknife is the capital city of the Northwest Territories–and there's always something cool to see and do here! In the winter, Yellowknife hosts a number of festivals and events such as the Frostbite 45 Ski, the Diavik 150 Canadian Championship Dog Derby, and the SnowKing Winter Festival. In the summer, the annual Folk on the Rocks festival gathers local, national, and international musicians for live performances.
If you're an outdoor enthusiast, Yellowknife is a must-do. Hike the Cameron River Falls Trail, explore Frame Lake Trail, or visit Prelude Lake Territorial Park, perfect for camping, boating, and hiking. When you're ready to come inside, head to the Prince of Wales Northern Heritage Centre, where you'll learn about the land, people, and history of the Northwest Territories. Tour the Legislative Assembly Building, where you'll be impressed by the building's modern aesthetic and design. Complete your day browsing for local art, crafts, and souvenirs at Down to Earth Gallery.
You might be surprised to discover international cuisine in Yellowknife, but it's definitely worth trying! Sample Ethiopian fare at Zehabesha Traditional Ethiopian, satisfy your sushi cravings at Sushi North, or savour Asian dishes at A Taste of Saigon. Prefer some classic pub grub? Fuel up at The Woodyard Brewhouse & Eatery, where you can pair a towering burger or heaping plate of nachos with a locally-crafted brew–the perfect reward after a day of exploring Yellowknife's rugged, beautiful surroundings.
View More Yellowknife Flights
Yellowknife at a Glance
Population:
19,569 (2017)
Weather:
-17 °C
Wind NW at 16 km/h, 71% Humidity
Time Zone:
Mountain Daylight Time
Fast Facts:
Yellowknife is 3,062km away from the North Pole.
Yellowknife is a young city, with 35% of the population under 25 years of age. Less than 700 residents of Yellowknife are older than age 65.
The area surrounding Yellowknife is rich in precious materials like gold and diamonds. There are three diamond mines in the local vicinity, and in 2010, a 78-carat diamond was discovered at the Ekati Diamond Mine.
On the winter solstice–the shortest day of the year–the sun rises at 10:08 a.m. and sets at 3:06 p.m.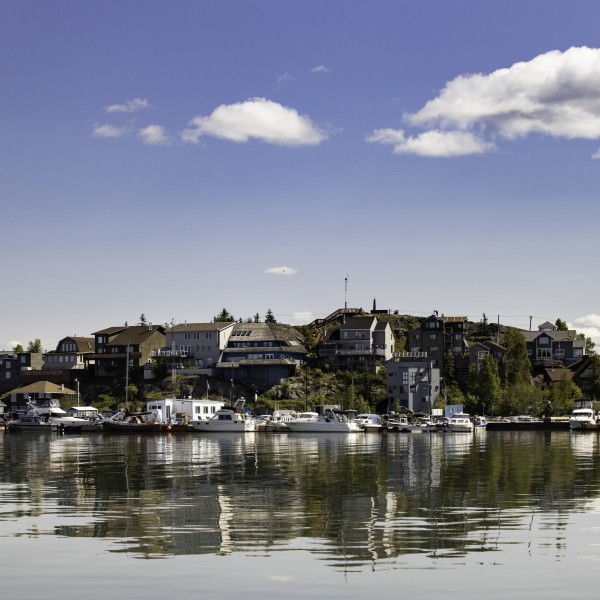 Calendar of Events
From dog sled races to world-class music festivals, there's something for everyone on the Yellowknife events schedule.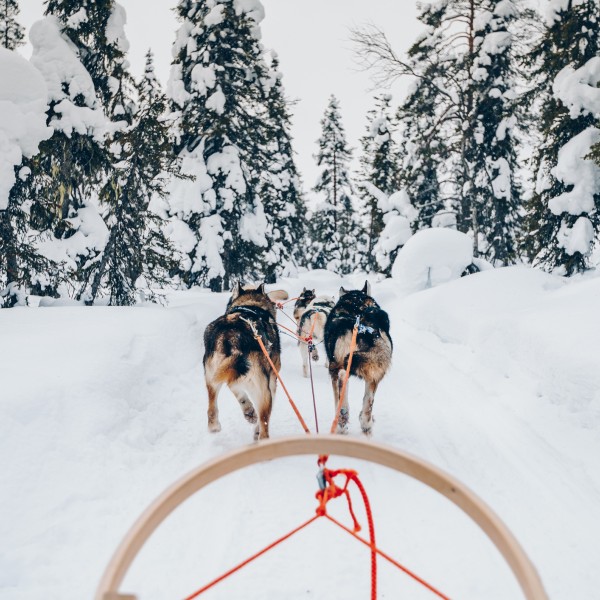 What Our Passengers Have to Say
Top-Notch Service
Just flew home from Whitehorse today on the Ottawa flight. I now enjoy bragging to my friends in the south about your excellent company, flights, service and most of all, understanding. As always, the meal was excellent. Thank you, I hope you will always fly my favourite skies.
The Very Best of Service
Thank you, Air North for the very best of service. After 3 beautiful weeks in Dawson I was happy to be on a flight home with such lovely people who you employ. The sandwiches were good choices, fresh and delicious and the flight was absolutely stellar. I know why I like Air North and so will my friends, thank you all!
Amazing Company
Dear Air North, I just received the magazines that you sent to read to my husband. How very thoughtful of you and he has enjoyed some of the articles. I wish you flew to more destinations in Canada because I would use your company every time I flew. You really get customer support and care. You are an amazing company and you are without a doubt - our favourite.