From the continent's first, biggest and wildest Fringe Theatre Festival to a shopping mall that spans 48 city blocks, Edmontonians have never been afraid to do things a little differently. Camping with bison? Check. Partying under the aurora? You got it. Surfing on the prairies? No problem. As Canada's youngest and fastest growing capital city, Edmonton is a hotbed of cultural diversity that embraces new ideas and experimentation.
With an endless supply of award-winning chefs, you can see why independent restaurants are thriving. Pack your stretchy pants and take your taste buds on a journey to some of the hottest craft beer taprooms, hyper-local bistros and indie bakeries in Canada. Pro-tip: arrive thirsty and hungry for flavours that span far beyond the Canadian border. When the temperature goes up, kick back on one of the city's legendary patios and enjoy over 17 hours of sunlight. When the snow starts to fall, slap on a parka and embrace all the fun of winter like a true Edmontonian.
Here, every season is festival season. In the summer, spend the evening watching Shakespeare under an open sky at the Freewill Shakespeare Festival, or BYOB (that's bring your own blanket) and take in the Edmonton Folk Music Festival. When winter rolls around, head to legendary festivals like Silver Skate and Flying Canoe. Over 50 festivals annually mean that there's no shortage of excitement to fill your stay.
Edmonton's festival game is rivalled only by its wild outdoor adventures—there's green space, and then there's the North Saskatchewan River Valley, North America's largest stretch of urban parkland. Cruise through it by foot, bike, canoe, snowshoe or even Segway. Head to Elk Island National Park and hang with free-roaming bison, moose, deer, elk and over 250 species of birds. Cap off the day at Beaver Hills Dark Sky Preserve and witness the magical chorus of pulsating lights known as the aurora borealis.
Then there's the Ice District, Edmonton's newest hub for sports and entertainment in the downtown core. At the heart of it all is Rogers Place, an architectural and technological marvel which hosts the biggest names in music and is home to the Edmonton Oilers and Oil Kings hockey teams. What's more, the Ice District is gearing up to be Canada's largest mixed-use sports and entertainment district. Bucket lists get ready.
So, why is Edmonton different? There are theories. Perhaps it's the legacy of entrepreneurs dreaming up oddities: deep freezer races, winter patios and surfing indoors. Perhaps it's the foundation of natural beauty, from which something great has been built. There's a uniqueness to how Edmontonians do ordinary things, and they welcome you to be a part of it.
View More Edmonton Flights
Weather:
-17 °C
Wind NW at 16 km/h, 71% Humidity
Fast Facts:
Edmonton is one of Canada's sunniest cities, logging nearly 2,300 hours of sunshine each year.
Edmonton is home to Canada's largest planetarium–and what used to be the world's largest mall. It's also got the highest density of hoofed mammals per square kilometre in the world, with the exception of the African Serengeti!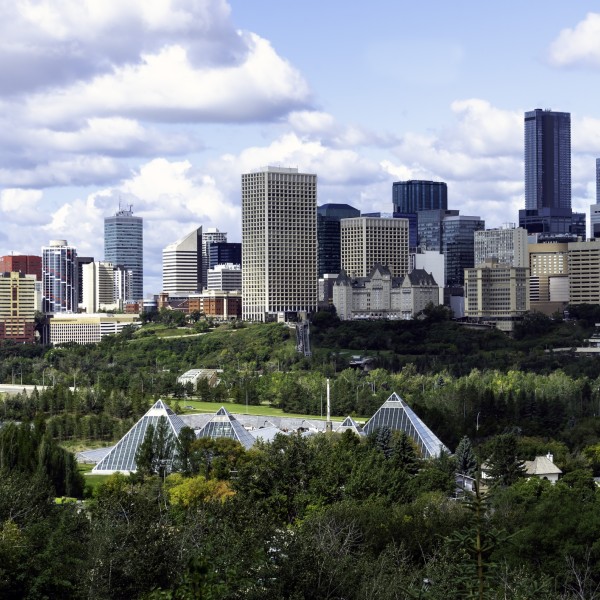 Calendar of Events
Known as Canada's Festival City, Edmonton hosts more than 30 festivals each year–which means there's always something to do here!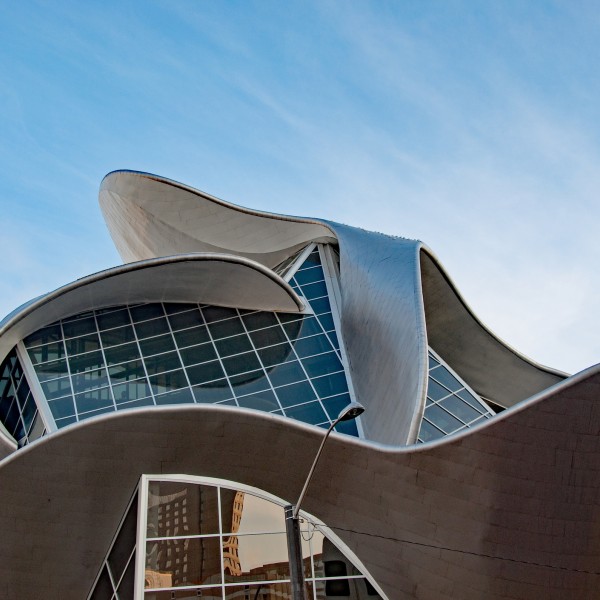 What Our Passengers Have to Say
Top-Notch Service
Just flew home from Whitehorse today on the Ottawa flight. I now enjoy bragging to my friends in the south about your excellent company, flights, service and most of all, understanding. As always, the meal was excellent. Thank you, I hope you will always fly my favourite skies.
The Very Best of Service
Thank you, Air North for the very best of service. After 3 beautiful weeks in Dawson I was happy to be on a flight home with such lovely people who you employ. The sandwiches were good choices, fresh and delicious and the flight was absolutely stellar. I know why I like Air North and so will my friends, thank you all!
Excellent Work
I was surprisingly impressed with our flight to Whitehorse from Vancouver today. First free checked luggage, second ham & cheese sandwich, third hot coffee, fourth warm cookie and last the excellent work of our flight crew. Thanks to all.