Welcome to YXY
As Air North, Yukon's Airline hosts you and your aircraft at Erik Nielsen Whitehorse International Airport, you will be offered a variety of services and amenities to make your stay as comfortable and efficient as possible. 
Layout Anchor
Services & Amenities
Equipment
De-icing truck
Front end loader
Belt loader
Baggage tug and carts
Cold buster
Catering high lift truck
Lav service
Potable water
Ground stairs
Fuelling
Available with the help of our fuel subsidiary, Chieftain Energy. 
Team
Ramp supervisor
Ramp agent
Check-in agent and counter space
Aircraft maintenance engineer
Services
Ramp space without plug
Full or light groom
Logistical handling (transport, administrative support)

Layout Anchor
Erik Nielsen Whitehorse International Airport (YXY)
Erik Nielsen Whitehorse International Airport is the major hub for air traffic in the Yukon, located in the territory's capital of Whitehorse.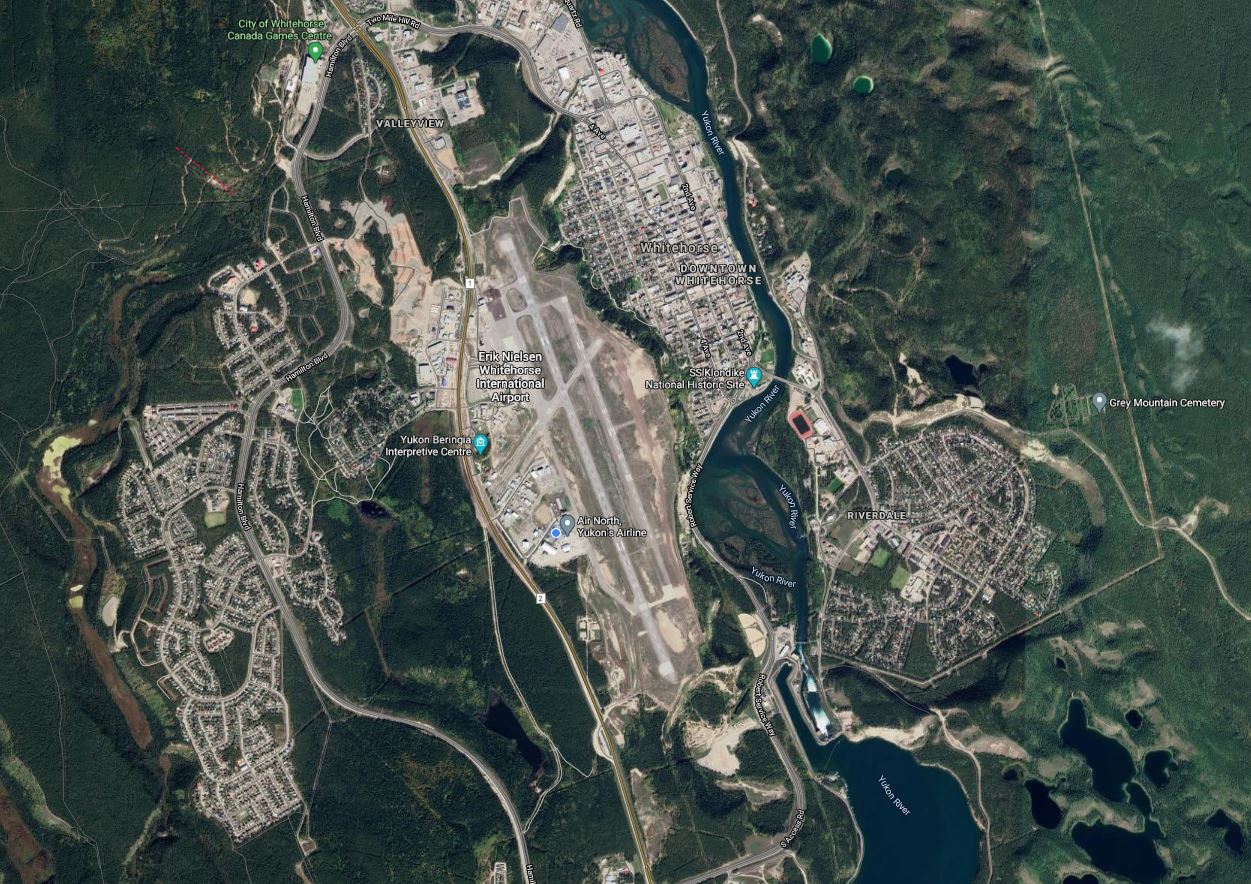 It hosts regular departures and arrivals from several major commercial domestic and international airlines, as well as a steady stream of charters and non-commercial flight operations. YXY is also the base for the territory's water bombing aircraft used to assist in firefighting endeavours. YXY is classified as an airport of entry by NAV CANADA and is outfitted with a Canada Border Services Agency office staffed for international flights or when called for Customs processing by itinerant international flights. The airport may be reached at (867) 667.8440.
Layout Anchor
The Yukon Advantage
From breathtaking valleys and rugged peaks, to gorgeous waterways and vibrant cities, the Yukon draws thousands of tourists from all over the world each year for its diversity of experiences
Whitehorse offers the gateway to Kluane National Park, home to Canada's five tallest peaks and some of the best hikes and outdoor experiences the territory has to offer. It also boasts a growing brewery and foodie scene, plenty of immersive cultural experiences like guided outdoor experiences and northern lights viewings, and is the hub for transit to some of the most mineral rich lands in Canada. Whether you're in the Yukon for business or pleasure, the FBO service provided by our team will ensure you and your crew are situated to enjoy your stay. 
Layout Anchor
Get in Touch
We're Excited to Hear from You
150 Condor Road

Whitehorse, Yukon Y1A 0M7

Phone: (867) 668.2228 ext. 748

Toll Free: 1.800.661.0407 ext. 748