With breathtaking landscapes in every direction, plus a host of exciting activities all year round, Calgary is the perfect destination for your next great Canadian adventure. Surrounded by rolling foothills, expansive prairies, and the dramatic badlands of the Canadian West, Calgary has it all–spectacular outdoor adventure and nonstop fun in the city in Canada's newest urban playground.
Experience the thrill of the Calgary Stampede and get a front row seat to The Greatest Outdoor Show on Earth. Sample a vibrant collection of shopping, dining, and nightlife. Explore neighbourhoods, connect with friendly locals, and discover the community spirit and Western hospitality that will make your time in Calgary memorable. If you're a sports fan, Calgary is a fantastic place to visit–home to the CFL's Stampeders, and the NHL's Flames, there are plenty of opportunities to put on your face paint and cheer on your team. A host of festivals celebrating arts, culture, music, sport, and more mean that no matter when you come to Calgary, something fun and exciting will be happening.
For a walk on the wild side, venture outside the city limits to discover some of the most incredible scenery and natural wonders on the planet. Located about 1½ hour drive outside Calgary, Banff is a stunning 'bucket-list' destination for visitors from all over the world. Bike, climb, hike, ski, paddle–no matter how you choose to get around, bring your camera so you can capture the breathtaking views every way you turn. Unwind in the hot springs, explore arts and culture attractions, splurge on designer goods or authentic Canadian souvenirs: whatever your definition of "getting away from it all" may be, you can do it all in picture-perfect Banff.
Find more information about planning a trip to Calgary, check out www.visitcalgary.com, send an email (info@tourismcalgary.com), phone (1-(800)-661-1678), or reach out 24/7 on Facebook Messenger.
View More Calgary Flights
Calgary at a Glance
Weather:
-17 °C
Wind NW at 16 km/h, 71% Humidity
Fast Facts:
Home to the world-famous Calgary Stampede, Calgary's nickname is "Cowtown" and the city remains steeped in western culture.
Much of Calgary's rapid growth is due to its status at the centre of Canada's oil industry. Today, Calgary is Canada's third-largest municipality by population.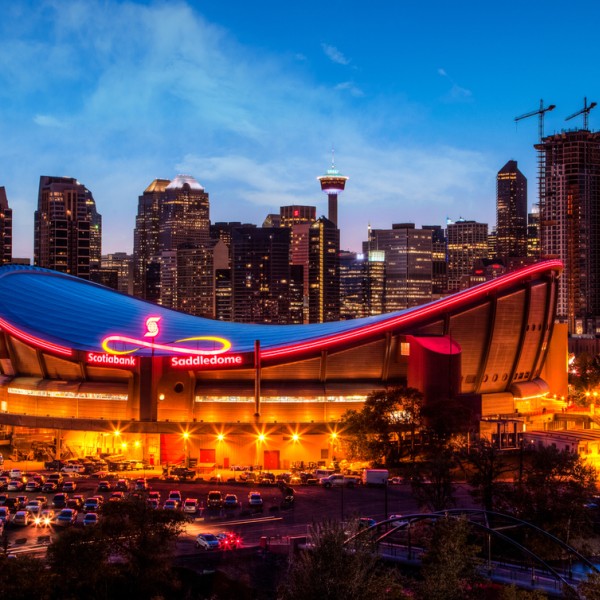 Calendar of Events
There's always something happening in Calgary. From one of the world's most well-loved rodeos to sporting events, music festivals, markets, theatre, and more, Calgary celebrates all year long.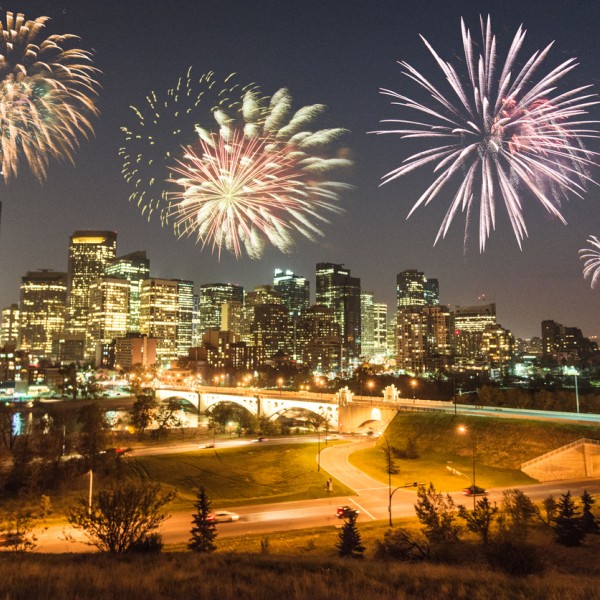 What Our Passengers Have to Say
Top-Notch Service
Just flew home from Whitehorse today on the Ottawa flight. I now enjoy bragging to my friends in the south about your excellent company, flights, service and most of all, understanding. As always, the meal was excellent. Thank you, I hope you will always fly my favourite skies.
Amazing Company
Dear Air North, I just received the magazines that you sent to read to my husband. How very thoughtful of you and he has enjoyed some of the articles. I wish you flew to more destinations in Canada because I would use your company every time I flew. You really get customer support and care. You are an amazing company and you are without a doubt - our favourite.
Excellent Work
I was surprisingly impressed with our flight to Whitehorse from Vancouver today. First free checked luggage, second ham & cheese sandwich, third hot coffee, fourth warm cookie and last the excellent work of our flight crew. Thanks to all.