Whether you're a born-and-raised Canadian or visiting from elsewhere, a trip to Ottawa is a must! Canada's capital city is home to nearly one million people, plus world-class attractions, activities, dining, and accommodations. With seasonal flights to Ottawa, Air North makes it easy to explore our dynamic capital.
Of course, the top of everyone's list of things to see in Ottawa is the Parliament Buildings. Located atop Parliament Hill, these three stately buildings house Canada's Members of Parliament, House of Commons, and Senate. Free guided tours outline Canada's political history as well as explain our system of government. If history is your thing, Ottawa has you covered. Museums such as the Canadian War Museum, Canada Aviation and Space Museum, and Bank of Canada Museum provide a fascinating glimpse into our country's heritage. The National Gallery of Canada boasts an impressive collection of works by European and Canadian artists.
Need a little fresh air? You're in luck–all year round Ottawa is packed with fun ways to get outside, get active, and be inspired by nature. Winter visitors will want to lace up their skates and go gliding down the Rideau Canal, a quintessential Ottawa activity that's fun for all ages. Take a break in Major's Hill Park, and if you're lucky enough to be visiting during the springtime, marvel at the colourful tulips on display. If you prefer to take in Ottawa's beauty while you sit back and relax, a canal cruise or river tour provides the perfect vantage point to see the highlights as you sail.
When you've worked up an appetite, head to one of Ottawa's many microbreweries for a hearty dinner paired with a locally brewed beverage. Or, stroll the streets in the ByWard Market, Ottawa's hot spot for dining, shopping, and entertainment.
Ottawa at a Glance
Population:
994,837 (2017)
Weather:
-17 °C
Wind NW at 16 km/h, 71% Humidity
Time Zone:
Eastern Daylight Time
Fast Facts:
The name Ottawa comes from the Algonquin word "adawe", which means "to trade". Ottawa is the seventh-coldest capital city in the world.
Ottawa was originally called Bytown for Colonel John By, the engineer who oversaw the development of the Rideau Canal.
Nearly half of Ottawa's residents are under age 35, making it one of Canada's youngest cities. There are five universities and two colleges in Ottawa.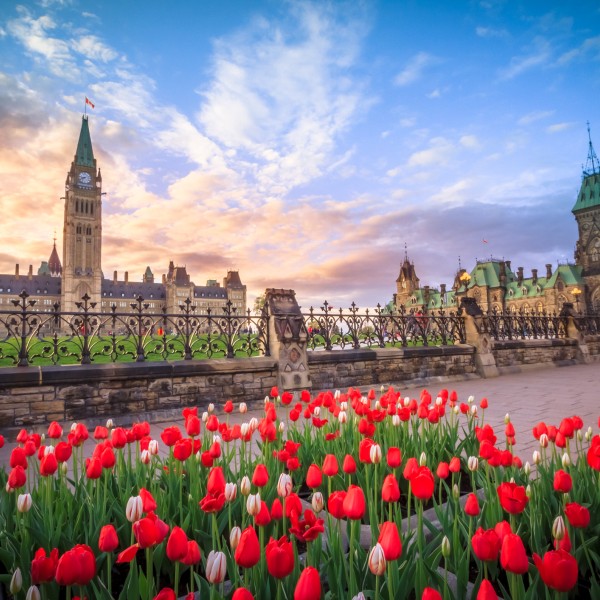 Calendar of Events
Ottawa hosts more than 30 annual festivals plus daily entertainment, arts and cultural events, culinary happenings, and much more!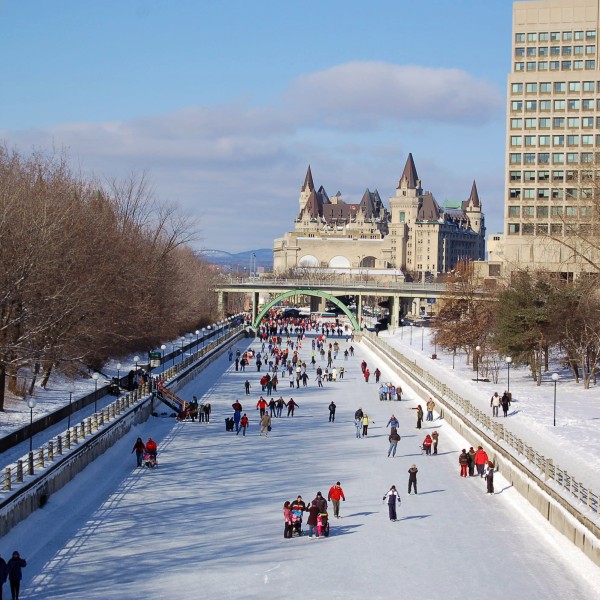 What Our Passengers Have to Say
Top-Notch Service
Just flew home from Whitehorse today on the Ottawa flight. I now enjoy bragging to my friends in the south about your excellent company, flights, service and most of all, understanding. As always, the meal was excellent. Thank you, I hope you will always fly my favourite skies.
The Very Best of Service
Thank you, Air North for the very best of service. After 3 beautiful weeks in Dawson I was happy to be on a flight home with such lovely people who you employ. The sandwiches were good choices, fresh and delicious and the flight was absolutely stellar. I know why I like Air North and so will my friends, thank you all!
Amazing Company
Dear Air North, I just received the magazines that you sent to read to my husband. How very thoughtful of you and he has enjoyed some of the articles. I wish you flew to more destinations in Canada because I would use your company every time I flew. You really get customer support and care. You are an amazing company and you are without a doubt - our favourite.