Truly a wilderness city, Whitehorse is nestled on the banks of the Yukon River, on the lands of the Kwanlin Dün First Nation and Ta'an Kwäch'än Council. Explorers and wilderness lovers alike set off from the Yukon capital to tour the rest of the territory and Alaska.
Whitehorse has everything you need to enjoy the great outdoors. Our many wilderness operators are ready to take you on guided trips or you can set off on your own to explore the many rivers, mountains or lakes that the Yukon has to offer.
You can book a stay at one of our fabulous lodges, find a guide and go fishing, enjoy the long summer days or come in the fall and winter to view the magical aurora. Rapidly expanding culinary, cultural and arts scenes make Whitehorse a perfect exploratory getaway. You don't want to miss a glass blowing class at Lumel Studios, a cup of joe at one of many local coffee roasters, or a pint of locally crafted Yukon Brewing beer. And a trip to MacBride Museum to learn about the colourful history of the Yukon is an absolute must!  
Whitehorse is especially fun for the family! There's something for everyone at the Canada Games Centre, a multi-use recreation and wellness centre featuring an indoor waterslide and lazy river. Or, take the family outdoors for a swim in one of many crystal-clear lakes, try your luck at a fishing hole, or roast marshmallows at one of 60 campgrounds and day-use recreation sites around the territory.
Whitehorse at a Glance
Weather:
-17 °C
Wind NW at 16 km/h, 71% Humidity
Fast Facts:
In 2011, the World Health Organization ranked Whitehorse #1 for cleanest air in the world.
Legend says Whitehorse got its name when gold seekers thought Miles Canyon's wild rapids resembled the manes of charging white horses.
The Whitehorse area has over 700 kilometres of marked trail, including 85 kilometres of groomed cross country ski trails.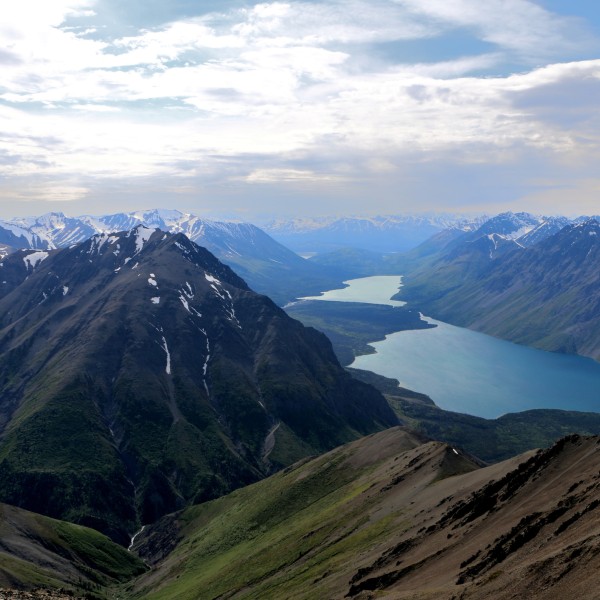 Calendar of Events
Along with being loved by locals, many Whitehorse events draw people from all across North America. In the summer, the midnight sun combined with memorable festivities is too good to pass up.
The Yukon may be famous for its gold rush history and diverse Indigenous cultures, but there's even more to discover once you're here.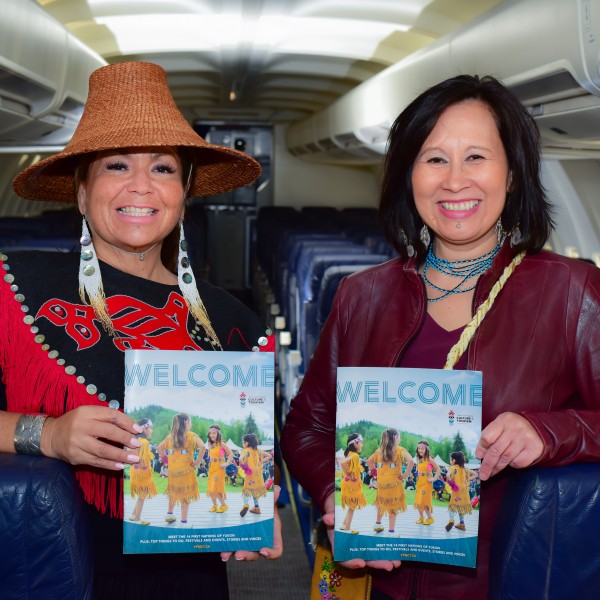 What Our Passengers Have to Say
Top-Notch Service
Just flew home from Whitehorse today on the Ottawa flight. I now enjoy bragging to my friends in the south about your excellent company, flights, service and most of all, understanding. As always, the meal was excellent. Thank you, I hope you will always fly my favourite skies.
The Very Best of Service
Thank you, Air North for the very best of service. After 3 beautiful weeks in Dawson I was happy to be on a flight home with such lovely people who you employ. The sandwiches were good choices, fresh and delicious and the flight was absolutely stellar. I know why I like Air North and so will my friends, thank you all!
Amazing Company
Dear Air North, I just received the magazines that you sent to read to my husband. How very thoughtful of you and he has enjoyed some of the articles. I wish you flew to more destinations in Canada because I would use your company every time I flew. You really get customer support and care. You are an amazing company and you are without a doubt - our favourite.